Since 2019, the global pandemic put a halt to numerous events, and the Prolight + Sound Frankfurt exhibition was no exception. After a long-awaited hiatus, we were thrilled to participate in the exhibition once again in the year of 2023.
This article recounts our experience and highlights the significant success we achieved during this highly anticipated event in Frankfurt Germany. From reconnecting with our existing clients to forging new relationships, we proudly showcased our latest product series, the display lighting series and other innovation theatre spotlights, which received rave reviews from attendees.
Reuniting with familiar faces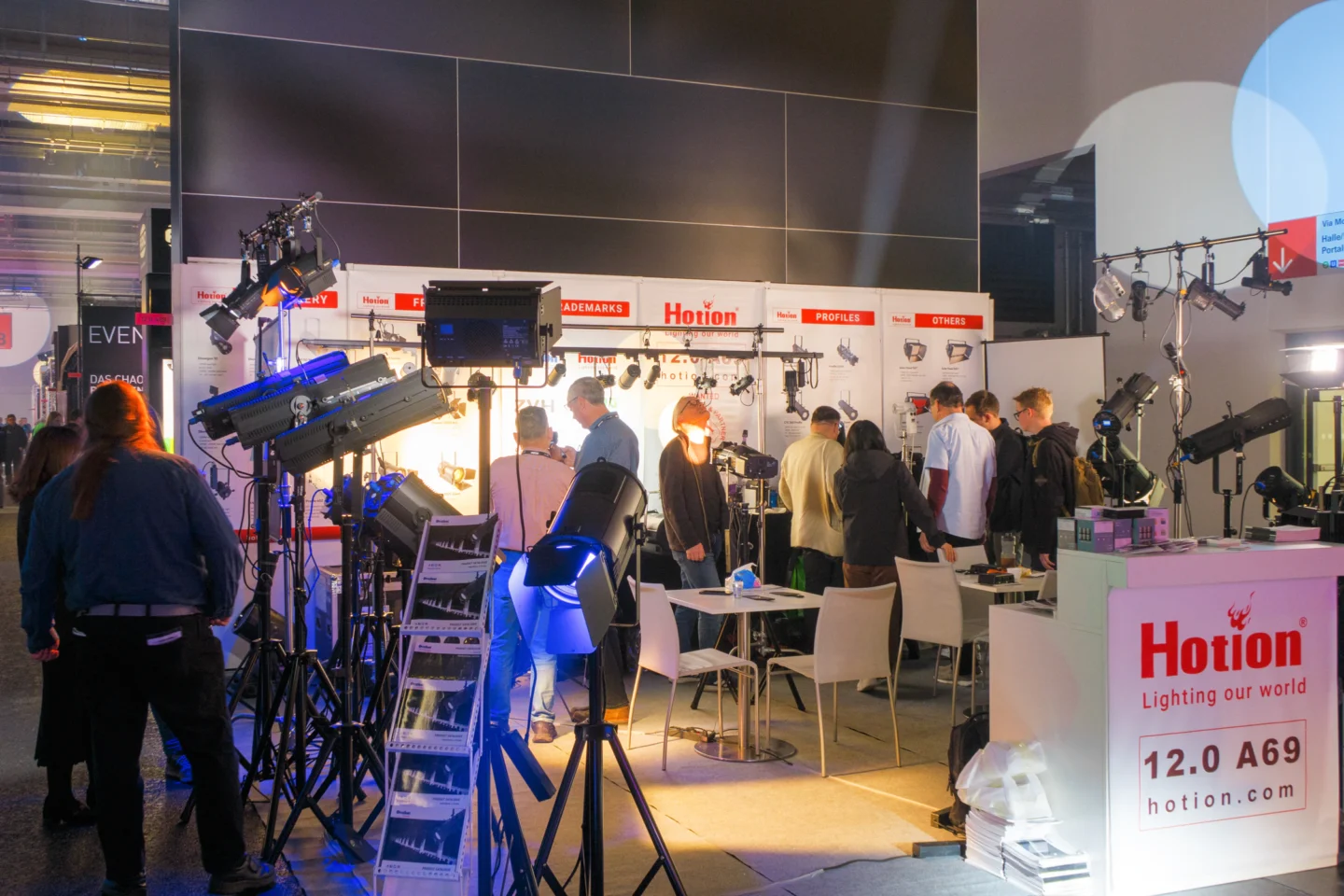 One of the most rewarding aspects of our return to Prolight + Sound Frankfurt 2023 was the opportunity to reconnect with our loyal clientele. Many familiar faces graced our booth, fostering an atmosphere of warmth and excitement. Rekindling these relationships allowed us to reflect on the growth and innovation of our business over the past years.
The past three years were so difficult for every person. The production and lead time for clients' order were influenced. We were humbled by the unwavering support and positive feedback received from these valued clients, reaffirming the strong bond we share.
Embracing new connections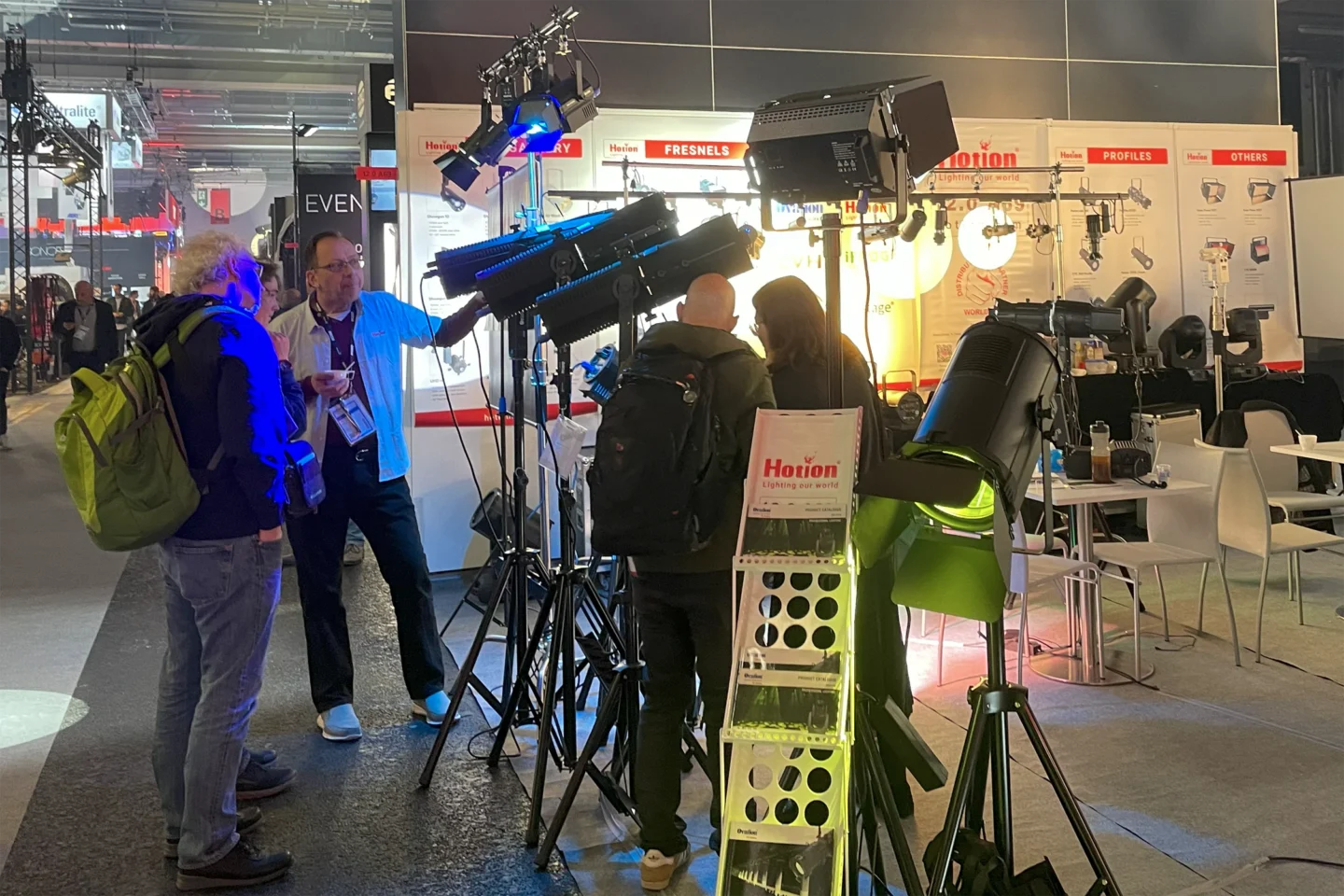 Beyond the joy of reconnecting, the exhibition also offered a platform for us to expand our sales network and forge new connections. Meeting new clients from diverse backgrounds and industries like events, rental, TV stations, theatres allowed us to broaden our horizons and explore untapped opportunities.
The vibrant atmosphere of Prolight + Sound Frankfurt fostered engaging conversations and provided an ideal setting to showcase our innovative theatre, studio and gallery lighting solutions. These interactions left us inspired and energized, eager to explore potential collaborations and mutually beneficial partnerships.
The spotlight on our exhibition lighting collection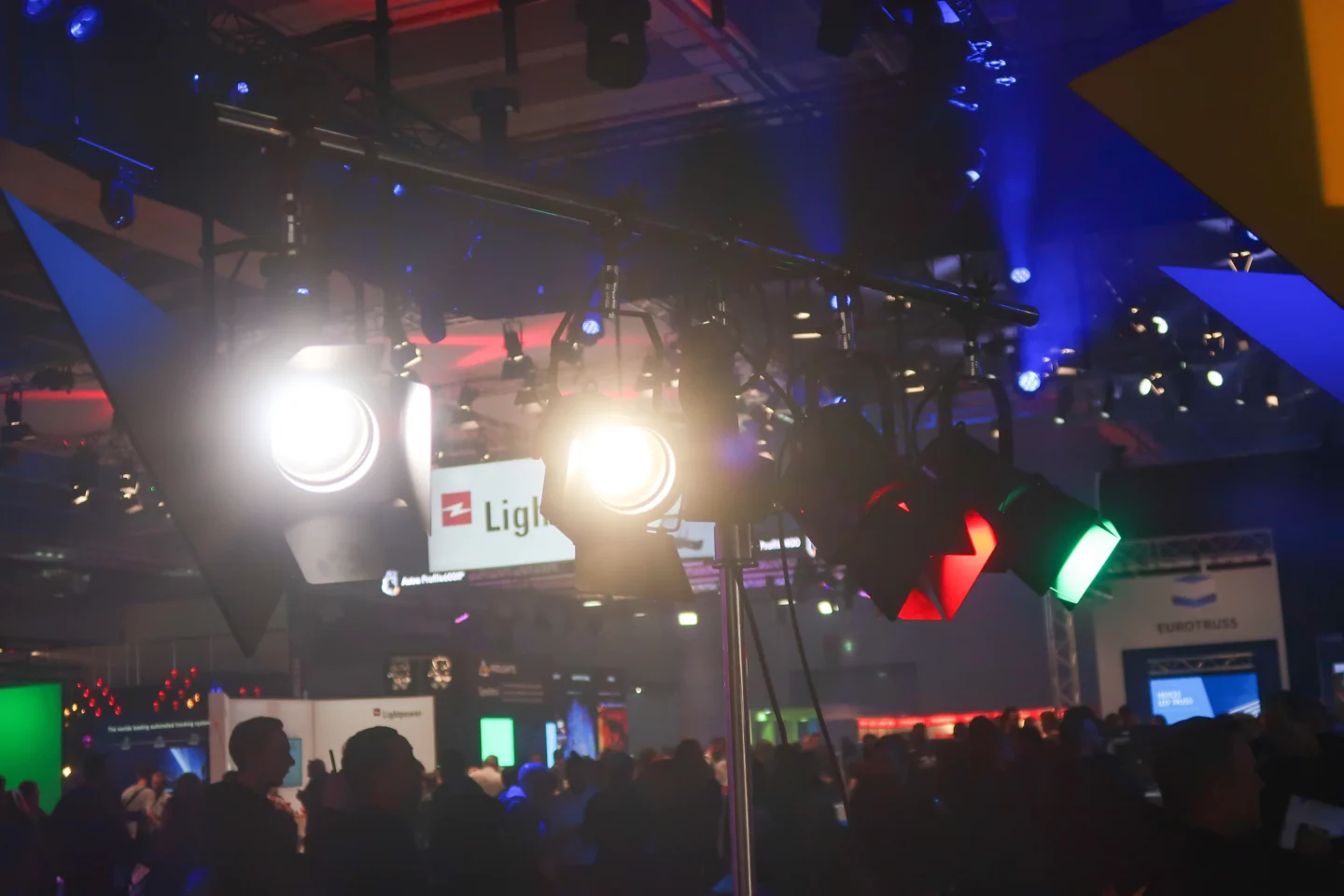 Central to our success at Prolight + Sound Frankfurt was the unveiling of our latest product series, the exhibition lighting collection. The track light series are named under our brand "Spaceway". They are a series of mini spot lights features tunable white and manual dimmer, as well as mini shapeable lights which have four shutters to control the shape of light. This series are specially designed for art gallery, museum, shops. The positive response and overwhelming interest demonstrated the value of our dedication to innovation and our commitment to providing top-notch products.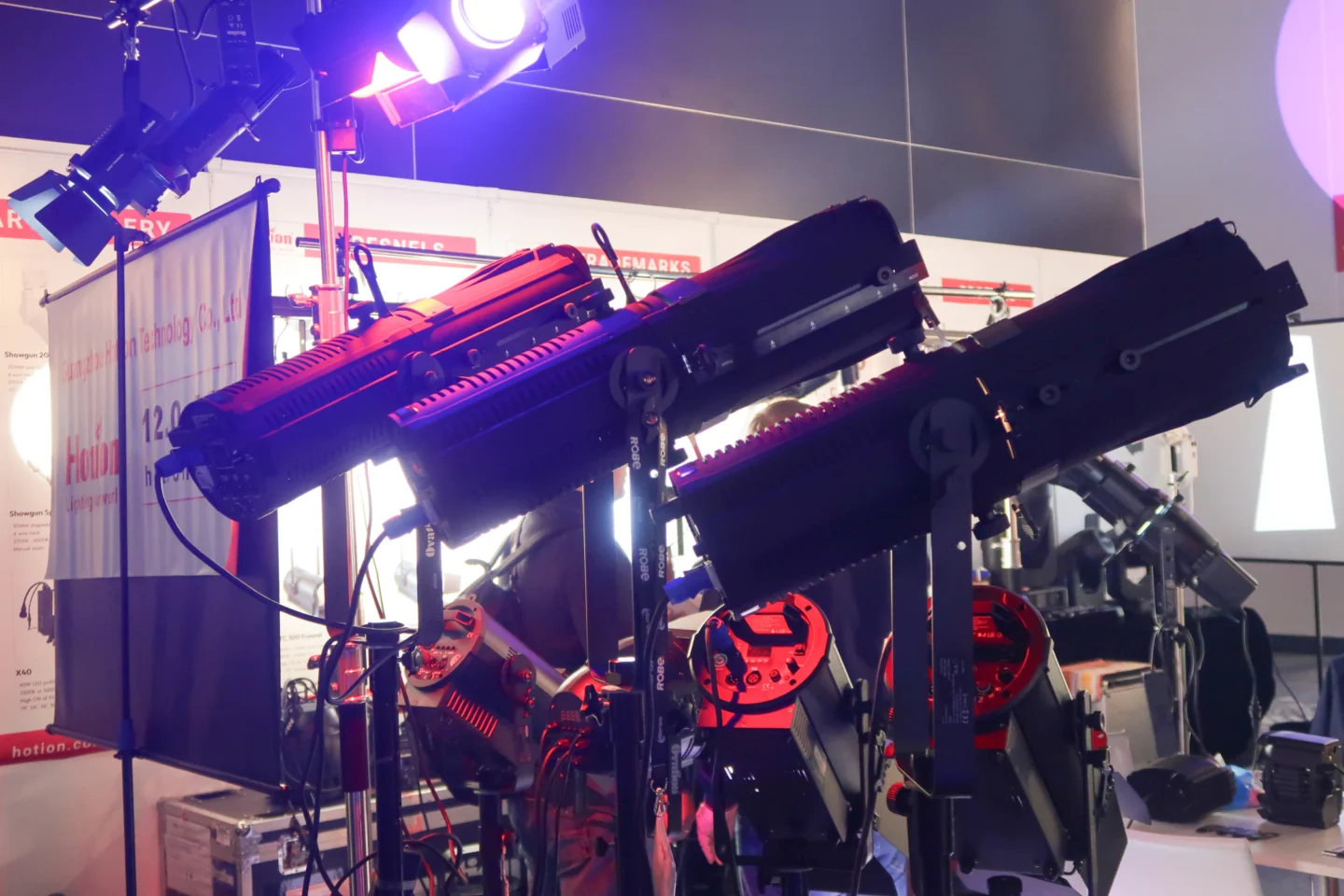 The high power LED profile series, once again draw clients' attention during the fair. We now offer single white – Honor 300 Zoom, tunable white – CTC 300 Profile, RGBW – Honor 250C Zoom, and RGBALC six color – Honor 350C Zoom for different application and needs.
Reborn 200 series LED retrofit for Source Four, yet another of our innovation products that interest most clients. Some clients even specially come to our booth for this item. We bring the tunable white version for this exhibition. Which means you can freely adjust its color temperature from 2700K to 7000K. The power stays at 200watt when CCT changes.
Look forward to meet again next year
Participating in Prolight + Sound Frankfurt 2023 marked a significant milestone for our company. It not only allowed us to return to the exhibition after the disruptive pandemic but also provided us with a platform to showcase our achievements and build new connections. Reconnecting with long-standing clients and meeting new industry enthusiasts fueled our passion for continued innovation and growth.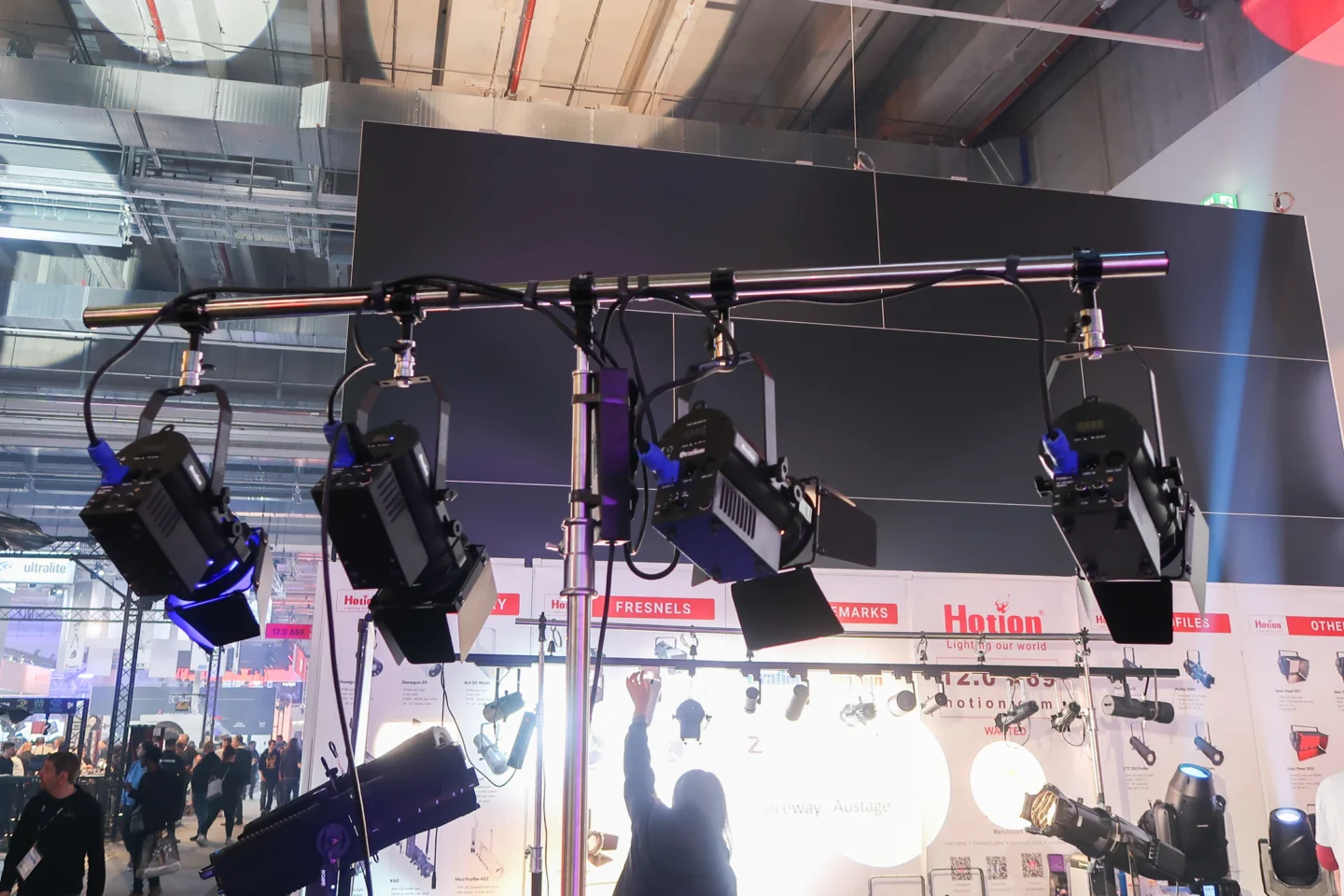 We are grateful for the overwhelming response to our Exhibition Lighting Collection and remain committed to pushing the boundaries of excellence in the lighting industry. We eagerly look forward to future opportunities to showcase our expertise and engage with our valued clients and partners once again in 2024.
Finally, enjoy more photos from our booth 12.0 A69.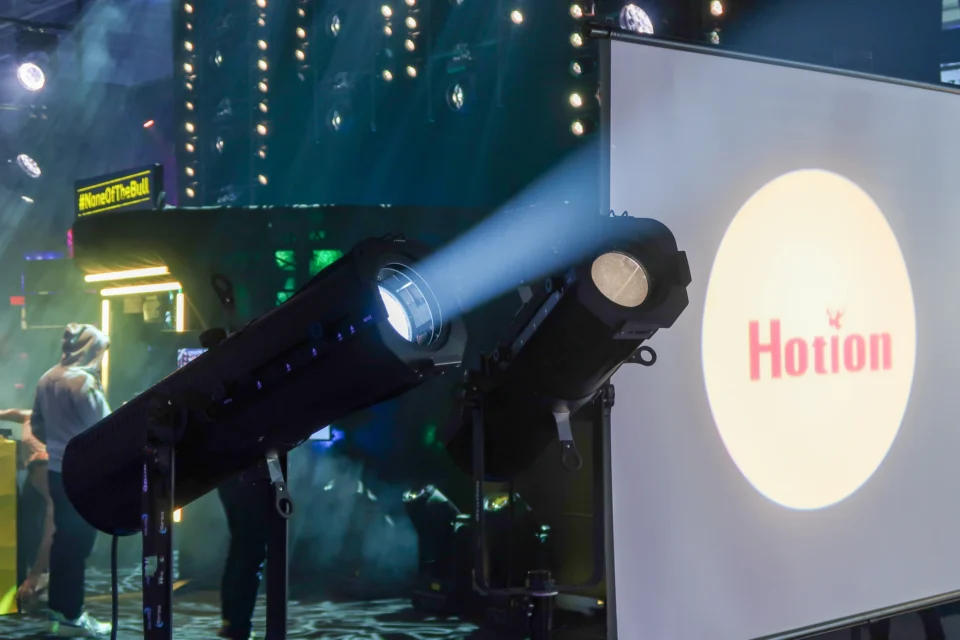 One more thing, checkout the beautiful rainbow on the Main river.