Product: Mini Profile 40Z
ART'N DIOR Shenzhen Exhibition 2021
Location: Shenzhen Museum of Contemporary Art and Urban Planning, China
Date: September 26 – October 26, 2021
ART'N DIOR exhibition was grandly opened in Shenzhen Museum of Contemporary Art and Urban Planning on September 26 – October 26, 2021, leading the audience to appreciate the creative masterpieces that have left a strong mark on the brand's history, including reinterpretations of the iconic handbag by leading contemporary Chinese artists.

Ovation is so proud that our key product Mini Profile 40Z is used in the retrospective exhibition. The mini profile is powered by a 40Watt LED source. It features die-casting housing, fan-free design, with 15 – 30° zoom lens, and portable, track mount version selectable. It's an idea product for luxury shops, art gallery, museum, shopping mall.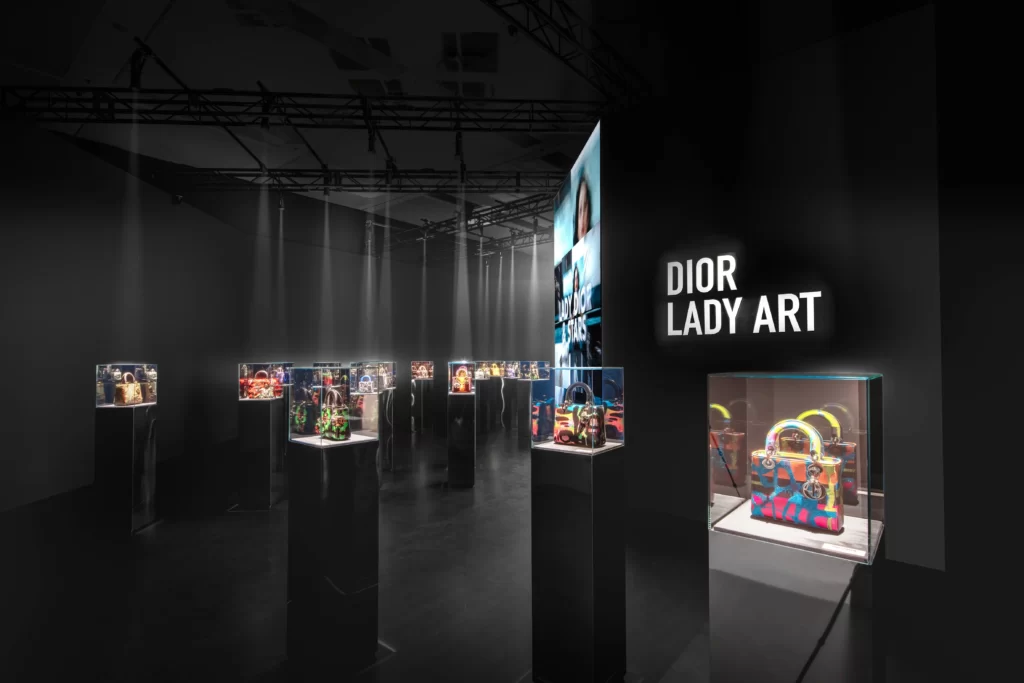 Four shutter blade makes it perfect in control of the shape of the light. High CRI, TLCI, TM30 makes it reproduce the colors of handbag faithfully.